The Serramar project consisted of 230 single family residential homes on a 150-acre hillside site in the city of La Mesa.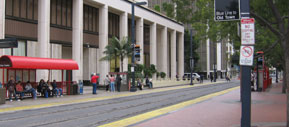 'C' Street Corridor Master Plan
The goal of the project was to provide for future development and economic revitalization with a mix of vehicular, trolley, and pedestrian traffic.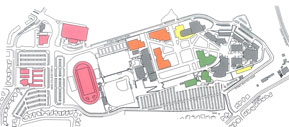 Mesa College Utility Master Plan
Services included the preparation of a Utility Master Plan that corresponds to the current Campus Master Plan for site development.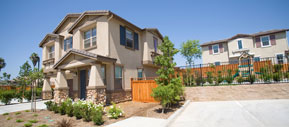 Planning for a 16-lot single family subdivision. Services included a tentative map and all phases of preliminary civil engineering.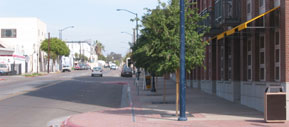 Proposed improvements included curb, parking configuration, paving treatment, pop-outs, street trees and street lights.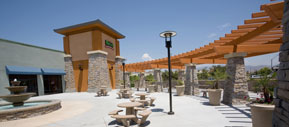 Provided comprehensive planning services to obtain entitlements for a 48-acre shopping center.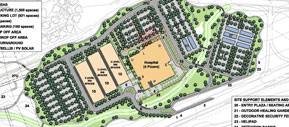 Camp Pendleton Naval Hospital Concept Site Plan
Assisted in the advanced planning for a new 500,000 square foot Naval Hospital.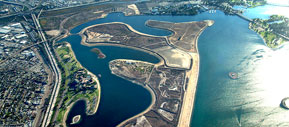 Fiesta Island General Development Plan
Provided planning services for the update to the master plan for Mission Bay Park that was completed in 1997.

Land Planning Projects
Bella Lago, Chula Vista, CA
Bouganvillea Walk, La Mesa, CA
'C' Street Corridor Master Plan, San Diego, CA
Camp Pendleton Naval Hospital Concept Site Plan
Comprehensive Neighborhood Plan, Twentynine Palms, CA
East Miramar Infrastructure, San Diego, CA
Fiesta Island Master Plan, San Diego, CA
Gaslamp Square Park Planning
Horton Plaza Park Improvements Planning
Island Avenue Master Plan
Mesa College Utility Master Plan
Old Palm Avenue, Imperial Beach, CA
Salvation Army Campground, Ramona, CA
San Diego River Park Master Plan, San Diego, CA
San Luis Rey River Park Master Plan, San Diego, CA
Serramar Housing Development
Sweetwater Union High School Planning Studies
Teralta Park & Park De La Cruz, San Diego, CA